Private lessons in your office or at home,
Group lessons for up to 8 people in your office or at home
Intensive language courses of 15, 30 or 60 hours per week
In a private house, in the middle of a beautiful nature, surounded by horses and poneys, 40 minutes from Brussels, 15 minutes from Waterloo.
In your office or at home.
Ask for the amazing program of the intensive French classes.
Advanced conversation
For intermediate and advanced level.
The lessons are based principally on conversation and are tailored to the interests and needs of the student.
Cultural and other activities
These activities allow students to meet and converse with other people learning French as well as native French speakers and to discover new places.
Visits, concerts, dinners, party games, horse riding at our place …
Riding differently : "cheval au naturel" at 'La Ferme Liberté' in the beautiful nature of Virginal (Ittre)
Find ways to communicate with the horses, respect them and learn to be respected(work on the ground)
Learn to be responsible for them (food and cares)
Learn "to be" with the horses before doing with them (observation)
Do with the horses in perfect harmony (grooming, work on the ground and learn orimprove the riding)
Learn how to know the horse, how he lives and reacts (ethology)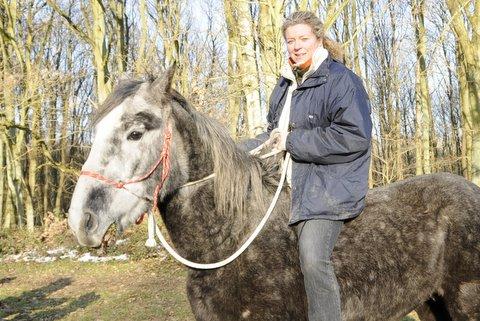 PRICES FOR RIDING LESSONS
Private lessons: call to make an appointment, 40 €/h or 350 € for 10 sessions + 23 € annual insurance.
Go for a ride in the wood: see 'promenades et randonnées' or call for more informations.

Informations : Nathalie De Sorgher : 0475/42.33.27 or nathalie.de.sorgher@gmail.com